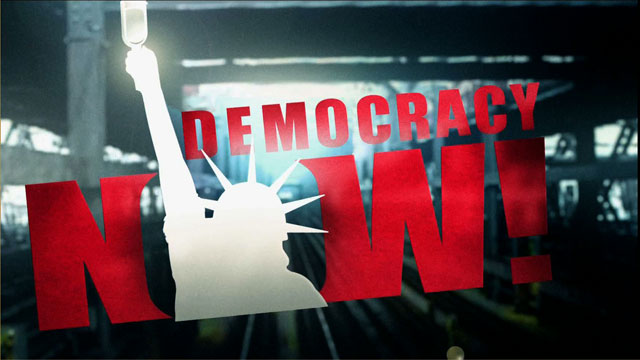 This is viewer supported news. Please do your part today.
Donate
Topics
---
Guests
Josh Rushing
Former Marine spokesperson turned correspondent for Al Jazeera International. He served as a Marine Corps media liaison for 14 years. He is author of "Mission Al Jazeera: Build a Bridge, Seek the Truth, Change the World."
---
Activists from El Salvador, Guatemala, Haiti and Honduras joined US-based trade unionists, church groups, and grassroots activists at a major sweatshop conference in New York City this weekend.
At the top of the agenda was how to ensure that big multinational corporations like Disney, Nike, the Gap, and Liz Claiborne provide basic working conditions for the tens thousands of mostly young female garment workers who toil in the low wage assembly zones of the world.
GUESTS:
CHARLES KERNAGHAN of the New York-based National Labor Committee Education Fund in Support of Worker and Human Rights in Central America.
STAN GACEK, the Assistant Director of the AFL-CIO International Affairs Department.
MEDEA BENJAMIN, the co-director of San Francisco-based Global Exchange.
YANICK ELIE, from Bataye Ouvriye in Port-au-Prince, Haiti.
---