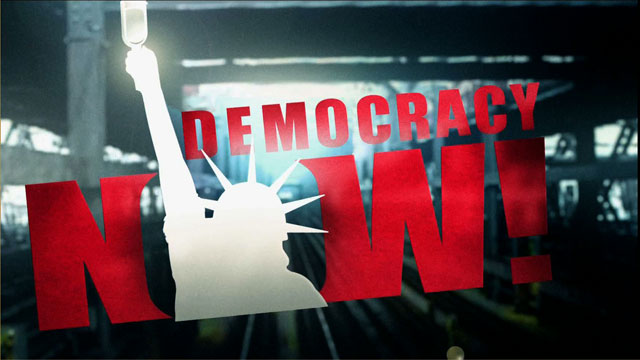 Media Options
Guests
Martín Espada

Award-winning poet and professor at the University of Massachusetts–Amherst, where he teaches creative writing and the work of Pablo Neruda. He is called "the Latino poet of his generation" and has published thirteen books as a poet, editor and translator. His eighth book of poems, "The Republic of Poetry," was published last year and was a finalist for the Pulitzer Prize.

Frank Espada

Puerto Rican documentary photographer and civil rights activist. He was born in Utuado, Puerto Rico in 1930, grew up in New York City and now lives in San Francisco where he teaches photography. Last year he published a book of his photographs from 1970 to 1985 that chronicle the lives and stories of Puerto Rican communities across the United States. The book is called "The Puerto Rican Diaspora: Themes in the Survival of a People."
---
An extended look at some worrying trends in bio-technology and bio-genetics. We hear a recorded speech from Vandana Shiva. She speaks against the biological engineering of crops and animals.
GUEST:
- Vandana Shiva–a physicist, ecologist and activist and director for the Research Foundation of Science, Technology and Natural Resource Policy based in India (16:00)
---