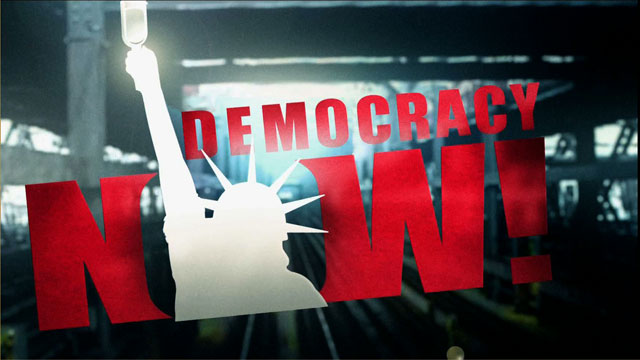 Topics
---
Guests
Rick Rowley

independent filmmaker with Big Noise films. He was in Iraq earlier this summer and produced a piece on the US partnership with Sunni tribes in Al-Anbar province.
---
Links
This interview includes discussion of documets belonging to the paramilitary Front for the Advancement and Progress of Haiti (FRAPH) and Haitian military which were seized by US military. These documents, which would help the Haitian government identify those involved with the coup regime, are still held by the US Embassy in Haiti.
Other topics covered in this interview range from police brutality to the issue of placing children in adult prisons.
Guest:
• John Conyers, a Democrat from Michigan, has recently been reelected to his 17th term. He is the senior democrat on the House Judiciary Committee. cofounder and senior member of the Congressional Black Caucus, and is the longest-serving African American in the history of the US House.
---