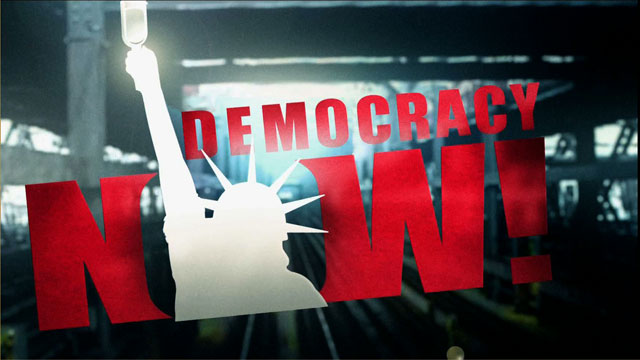 Media Options
Guests
Kayhan Irani

New York–New Jersey regional coordinator for TIGRA, the Transnational Institute for Grassroots Research and Action. TIGRA is the umbrella organization coordinating the Western Union boycott.
---
Links
Two and a half years ago, Georgia Republican Newt Gingrich led the Republican Party to an historic electoral victory in the House of Representatives. But now, the Republican Revolution appears to be eating its own children.
Reports out of Capitol Hill suggest that the Republican leadership tried to oust Speaker Newt Gingrich this week. Also, yesterday, Representative Bill Paxon, a Republican from New York, resigned his post as one of Gingrich's top lieutenants after reportedly participating in the coup against the Speaker.
Guest:
• Sandy Hume, the political reporter for The Hill, a weekly newspaper about Capitol Hill.
---