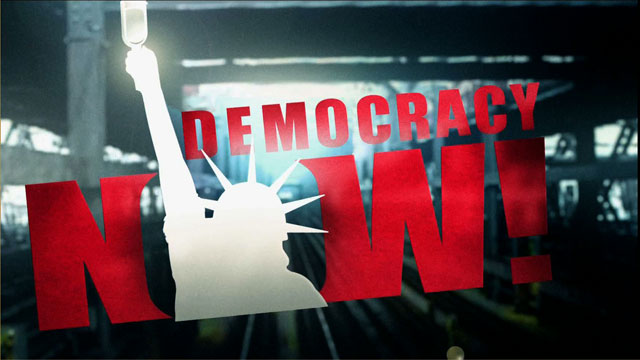 Media Options
Guests
Molly Bingham

American photojournalist and co-director of "Meeting Resistance."

Steve Connors

British photojournalist and co-director of "Meeting Resistance."
South Africa's Truth and Reconciliation Commission has taken up the case of Chris Hani, the leader of the South African Communist Party assassinated back in 1993. At the time of his murder, Hani was the second most popular politician in South Africa and was widely seen as following Nelson Mandela into the presidency of the country.
The convicted killers — Clive Derby Lewis and Janusz Walus — have applied to the Truth and Reconciliation Commission for amnesty. But they must meet certain criteria before the Commission grants amnesty — namely, that they make full disclosure of the act, that it was committed by a known political organization and that their act was not disproportionate to the political aim they sought to achieve. But the Hani family, and the South African Communist Party, are contesting the amnesty bid.
Guests:
• George Bizos, a leading human rights lawyer who is representing the family of Chris Hani. He rose to national and international prominence as one of the attorney's for Nelson Mandela in the infamous Rivonia trial of the early 1960s.
• Jeremy Cronin, the deputy general secretary of the South African Communist Party.
---