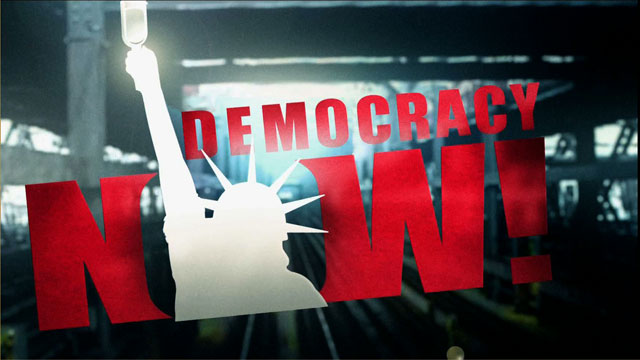 This is viewer supported news. Please do your part today.
Donate
---
Guests
Bill McKibben
leading environmentalist and one of the leading forces behind Step It Up. In 1989, he wrote the book "The End of Nature", one of the first books to describe global warming as an emerging environmental crisis. His latest book is "Deep Economy: the Wealth of Communities and the Durable Future."
---
The last apartheid leader of South Africa, former President F.W. de Klerk, resigned yesterday as head of the National Party, effectively ending his role in South African politics. De Klerk led his pro-apartheid party, and most whites in South Africa, into a rapprochement with Nelson Mandela's African National Congress and, ultimately, a one person, one vote political system. He shared the 1993 Nobel Peace Prize with Nelson Mandela.
Guests:
• David Goodman, a freelance journalist who has just returned from South Africa. He is presently writing a book on post-apartheid South Africa.
• Sam Shaloya, the general secretary of the Congress of South African Trade Unions known as COSATU.
---