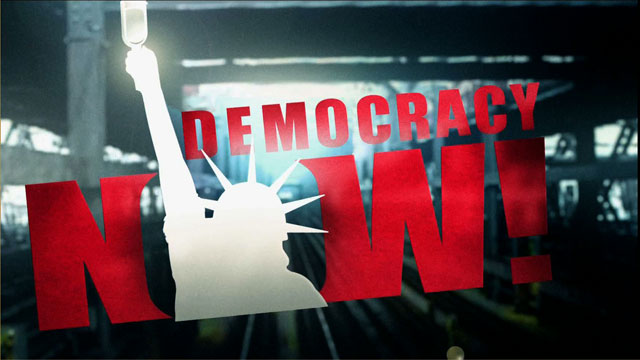 Media Options
He was U.S. Attorney General between 1967 and 1969 under president Lyndon Johnson, an administration that escalated the war in Vietnam, and that pursued FBI investigations of civil rights activists under the Counter Intelligence Program. Now Ramsey Clark is a fierce critic of U.S. foreign policy and domestic human rights practices, and claims that "the greatest human rights violator in the world is my own government." He condemns the use of economic sanctions against what the U.S. calls "pariah nations", as well as U.S. bombings of Iraq and the Sudan.
At a news conference yesterday sponsored by Amnesty International, 13-year-old Cyrus Peltier, grandson of Native American political prisoner Leonard Peltier, pleaded with the Clinton administration to grant executive clemency to his grandfather before Christmas.
Guest:
Ramsey Clark, former U.S. Attorney General with the Lyndon Johnson administration.
Related links:
---