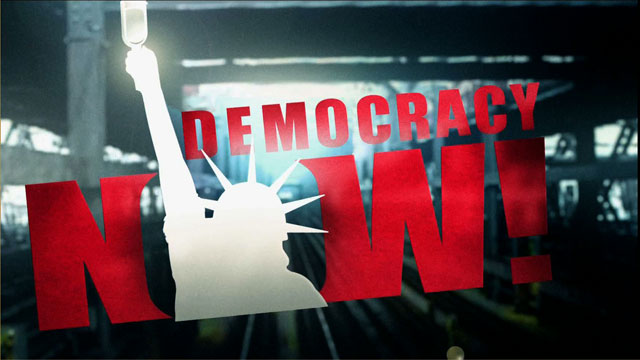 Media Options
The ghosts of Pinochet's past — the murdered, the tortured, the disappeared — are coming back by the thousands to haunt him. In addition to the charges he faces in Spain, Switzerland's public prosecutor yesterday requested Pinochet's extradition to Geneva to face charges of murder, kidnapping and sequestration, and Chilean exile groups in France and Sweden also filed suits demanding he be extradited to those countries to face charges. Spain's human rights attorney Joan Garces, interviewed last week on Democracy Now!, has weighed in with a request that Pinochet be tried in Spain for the torture, death and disappearance of over 4,000 people.
Pinochet's lawyers argue that he should be released immediately because he traveled to Britain on a diplomatic passport and has diplomatic immunity, a legal status that Britain has thus far not granted to him. They also say that Spain's arrest warrant was illegal because former heads of state have immunity from prosecution for acts committed in an official capacity.
Guest:
Reed Brodey, Advocacy Director for Human Rights Watch.
Related link:
---