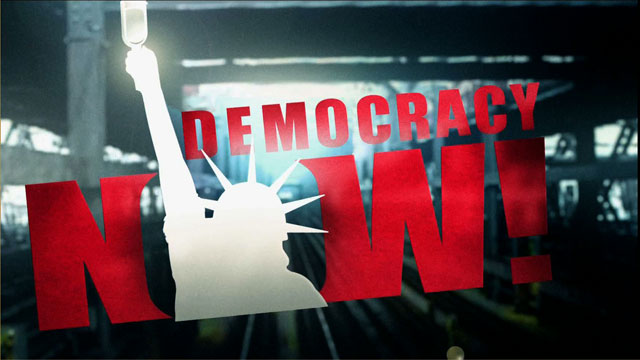 Media Options
Witnesses in Jakarta say Indonesian troops opened fire to block protesting students attempting to reach the parliament. They have called for the parliament to implement deeper political reforms. The Indonesian parliament convened for the first time since the ouster of President Suharto.
Seven years ago today, Indonesian troops armed with American-made M-16 rifles fired on a crowd of several thousand unarmed East Timorese civilians gathered at the Santa Cruz cemetery in Dili, East Timor. At least 271 people were killed that day and more later as they sought medical treatment in local hospitals.
The scale of the protest was unprecedented; the killing was not. Since Indonesia illegally invaded the former Portuguese colony in 1975 at least 200,000 people have been killed, one third of the population.
Guests:
Matthew Jardine, member of the East Timor Action Network (ETAN), author of Genocide in Paradise and co-author with Constancio Pinto of East Timors Unfinished Struggle: Inside the East Timorese Resistance.
Helmi Wattimena, Chairman of the Indonesian Democratic Institute.
Related link:
---