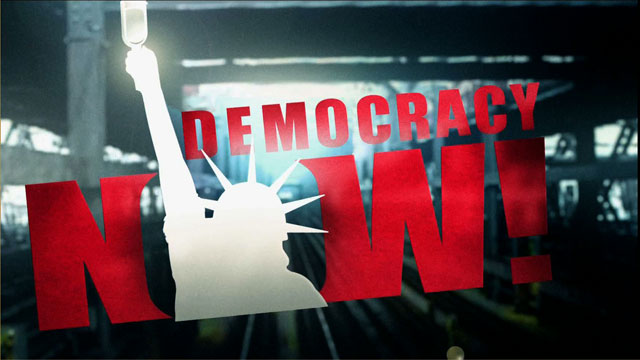 This is viewer supported news. Please do your part today.
Donate
In a heavily partisan 12-hour inquiry, Kenneth Starr faced off with Democratic members of the House Judiciary Committee, who challenged his tactics and judgement in his investigation of the president's affair with Monica Lewinsky. Meanwhile, Republican members steadfastly defended him. Starr presented his case against Clinton before the panel, accusing the president of engaging in a pattern of obstruction of justice in his attempts to cover up the affair. The committee members will now gather closed-door depositions from four other witnesses, including Robert Bennett, one of President Clinton's lawyers, and Bruce Lindsey, the Deputy White House counsel. They will then work on a tight schedule to end the inquiry by the end of the year.
Guest:
Michael Ratner, lawyer with the Center for Constitutional Rights.
---