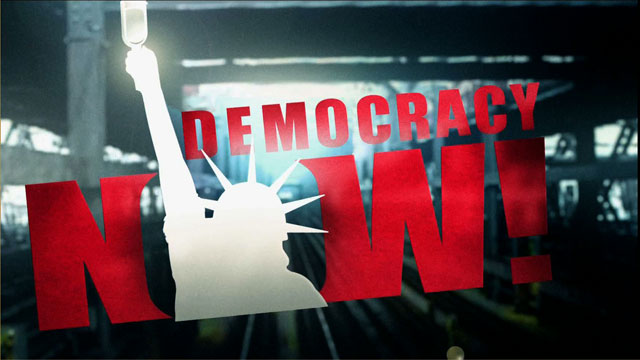 Media Options
Thousands of students have taken to the streets today in Dili, the capital of East Timor, to demand an investigation into the massacre of at least 50 people and the torture of scores more by the occupying Indonesian forces around the village of Alas.
Meanwhile, at least 1,000 students once again took to the streets in Jakarta, Indonesia, demanding democratic reforms and an investigation into former dictator Suharto's wealth. Suharto is accused of amassing at least $40 billion during his brutal 32-year rule.
Guests:
Constancio Pinto, leader of the Timorese underground, and co-author with Mattthew Jardine of the book East Timor's Unfinished Struggle: Inside the Timorese Resistance.
Carmel Budiargo, former political prisoner in Indonesia and head of TAPOL, the Indonesia Human Rights Campaign and author of Surviving Indonesias Gulag.
Related links:
---