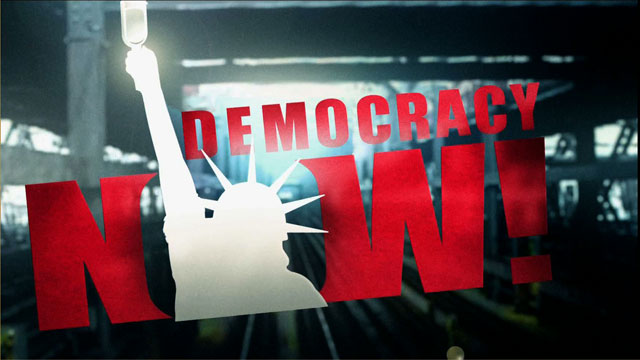 Media Options
This Friday, the day after Thanksgiving, is the biggest shopping day of the year in the United States. It is a day when news stations broadcast live from shopping malls, as frenzied crowds battle their way to cash registers with armloads of Christmas gifts. A holiday message — from a Nike sweatshop in El Salvador.
Guests:
Charlie Kernigan, Director of the National Labor Committee. Call the National Labor Committee: 212.242.3002.
Julia Esmeralda Pleites, former worker at the Formosa Textiles factory in San Bartolo, El Salvador. In the factory, she made Nike and Adidas garments, and says that workers in the factory were verbally and physically abused by supervisors. She was beaten and fired from her 60 cents an hour job and is in the U.S. speaking about her experiences.
Related Link:
---