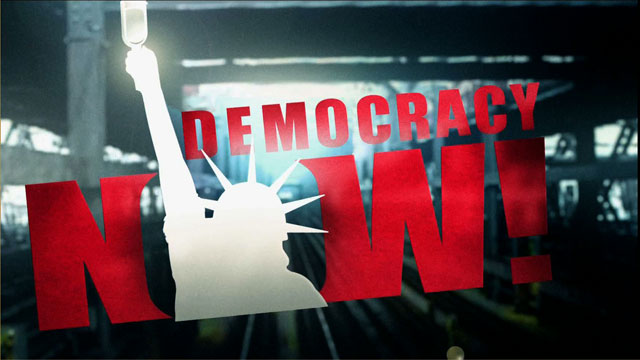 Media Options
The Council of Conservative Citizens (CCC) is a white organization that regularly publishes anti-black, anti-Latino, anti-immigration, and anti-gay literature in its newsletters and on its web page and whose membership has ties to Neo-Nazi and other white supremacist groups. Democracy Now! has exposed the ongoing relationship between Senate Majority Leader Trent Lott, House Judiciary Committee Member Bob Barr, and the CCC.
Yesterday, it was confirmed by both Gordon Lee Baum, CEO of the CCC, and Arnie Watson, the Senator's uncle and a member of the CCC executive committee, that Lott had spoken at CCC events on several occasions. This contradicted assurances by spokesman John Czawartacki that Lott had spoken at only one conference ten years ago. Baum also said that Lott had received him and other CCC leadership in his Washington office this past year.
Today we look at the CCC's connections to international fascism. On its web page, the organization boasts of a trip to France to meet Jean Marie Le Pen, leader of the discredited neo-fascist National Front. The web sites of the CCC and the National Front are now linked, and the CCC is also linked via the Internet to the neo-fascist anti-immigration organization Canada First.
Guest:
Martin Lee, Author of The Beast Awakens, a book about the comeback of fascism.
Related link:
---