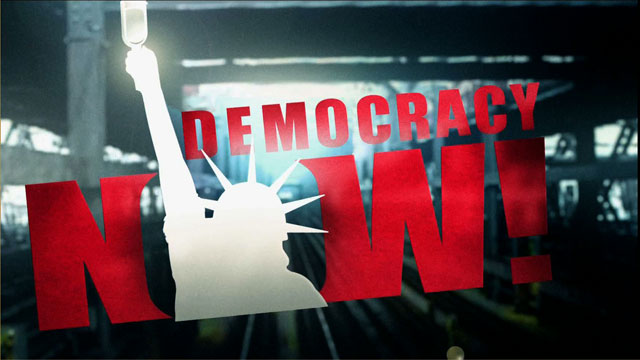 Media Options
Business Week calls it, the most explosive trade deal you have never heard of, and critics dub it NAFTA on Steroids.
Since 1995, the 29 richest countries in the world have been holding secret negotiations in Paris on the new trade deal that would give investment bankers and multinational corporations unprecedented new power over national governments and local communities.
Guests:
Maude Barlow, the National Volunteer Chairperson of the Council of Canadians, a non-profit public interest group supported by more than 100,000 members.
Tony Clark, the director of the Polaris Institute in Canada which is designed to enable citizen movements to develop new tools for democratic social change in an age of economic globalization. In the past, he served as the national chair of the Action Canada Network, a coalition of labor, social and environmental organizations.
Related links:
.
.
.
---