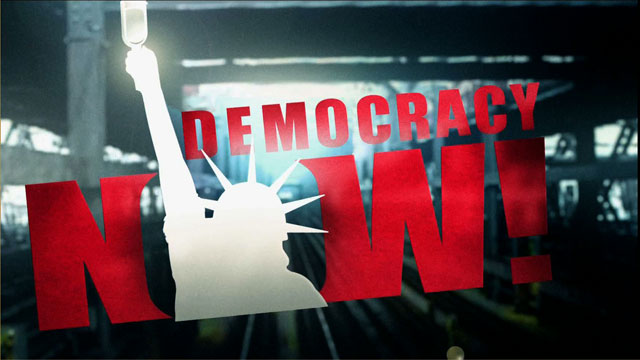 Media Options
On Friday, people from across the country will be marching in Washington, D.C. to demand the release of more than 100 political prisoners incarcerated in prisons all across the United States.
The Jericho 98 March is expected to be one of the largest demonstrations on behalf of political prisoners in this country who range from Puerto Rican Independentistas and fighters for Black Liberation to members of the American Indian Movement and peace activists.
Guest:
Dave Delllinger, He was one of the defendants in the Chicago Conspiracy trial, also known as the Chicago 8, following the demonstrations at the Democratic Convention of 1968. He was first imprisoned for resisting the draft in World War 2 and has been to jail over 100 times. He was most recently arrested at the Justice Department in the campaign to free Native American political prisoner Leonard Peltier. He will be speaking at the Jericho 98 March.
Kazi Toure, Former political prisoner, he was the first African American to be convicted of seditious conspiracy in the United States. He served nearly 10 years in prison. Currently he is the Boston coordinator for the Jericho 98 March.
Josephina Rodriguez, A member of the National Committee to Free Puerto Rican Prisoners of War, she is the mother of two Puerto Rican political prisoners: Ida Luz Rodriguez and Alyssia Rodriguez. They are currently serving more than 80 years each on charges of seditious conspiracy.
Related Link:
.
.
.
---