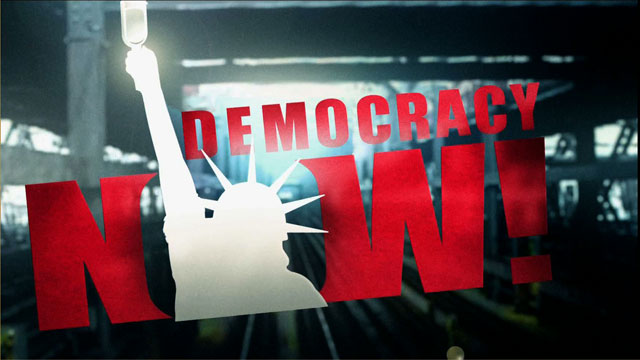 This is viewer supported news. Please do your part today.
Donate
Nigeria's new military ruler, General Abdulsalam Abubakar has lifted the ban on trade union organizing in the oil industry. Though many believe that in the same stroke of a pen the regime could reverse the decision. Activists point out that the regime still has far-stretching power to detain and arrest anyone it chooses for any reason whatsoever.
Guest:
Frank Kokori, was Secretary General of Nigeria's largest oil workers union. Four months ago he was abducted by the regime of the late dictator, General Sani Abacha after he organized a two-month strike to protest the annulment of the 1993 elections. Kokori was released just a few weeks ago and plans on returning to Nigeria later this month to reclaim his leadership of the oil workers union.
Related links:
.
.
.
---