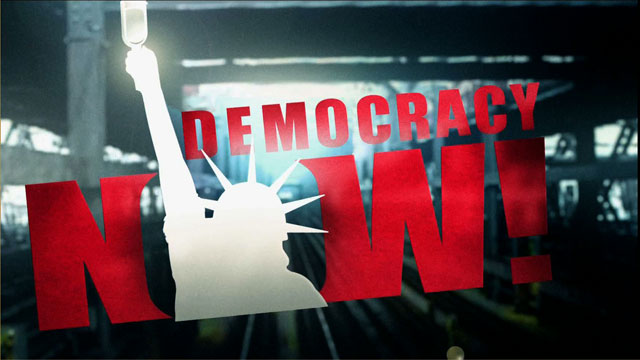 Media Options
The latest bombing in Northern Ireland has prompted police to round-up suspects near Omagh, the site of the blast. A car bomb on a crowded street Saturday killed 28 people and wounded at least 220. At dawn Monday police arrested 5 people in the attack. The officials say the suspects are linked to a group supposedly called — the real IRA. The group denies the charges. Under British law, the five can be interrogated for up to a week before being released or charged. In May, residents in Ireland and Northern Ireland agreed in referendums to endorse Northern Ireland's British status, but also to strengthen cooperation with the Irish republic. There has been opposition to the peace accord from both loyalist and republican factions.
Guests:
Scott Doherty, with PeaceWatch Ireland, a broad-based solidarity group of activists.
Suzanne Breen, a reporter with the Irish Times in Belfast.
.
.
.
---