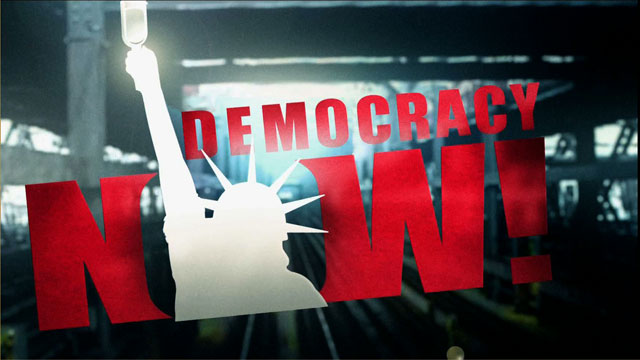 This is viewer supported news. Please do your part today.
Donate
Britain's Prime Minister Tony Blair yesterday announced that he would crack down on Northern Ireland violence by proposing legislation that would require only a police officer's word that a suspect belonged to a banned group to put the suspect in prison. Sinn Fein denounced the plan, calling it an overreaction to the August 15th bombing in Omagh where 25 people were killed.
Guest:
Martin O'Brien, with the Committee on the Administration of Justice, a group that has monitored human rights abuses under already existing so called anti-terrorist, or emergency legislation in the United Kingdom, and played a role in revealing the links between Northern Ireland police and sectarian, anti-nationalist paramilitaries.
---