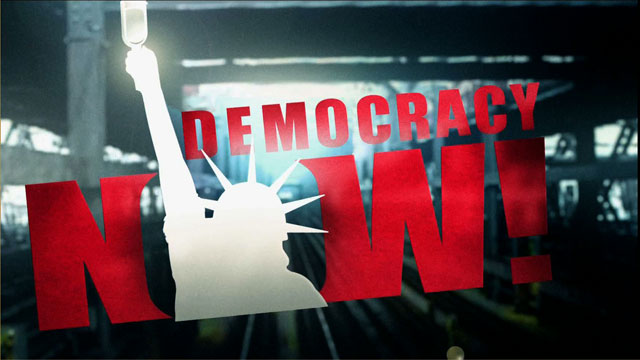 Thousands of steelworkers marched yesterday in Seattle to protest the World Trade Organization's trade policies. The steelworkers have been some of the most militant and vocal of all the unions that have converged on Seattle.
Today, thousands of labor activists and many others are marching here in what is expected to be one of the largest demonstrations in recent history. Their actions are expected to shut down the city, and may possibly prevent some of the WTO's sessions from taking place. The activists will be joined by some local workers, including taxi drivers and postal workers, who will not be going into work today.
Guest:
William Klinefelter, Assistant to the President of the American Steelworkers Union, and legislative and political director of the union.
Contacts:
---