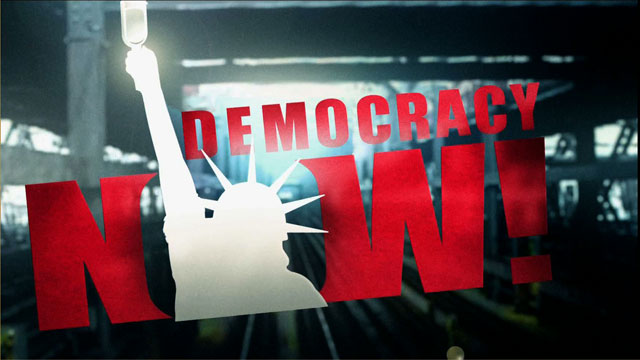 This is viewer supported news. Please do your part today.
Donate
Topics
---
Guests
Michael Moore
media activist, speaking before an audience of over 10,000 people in Seattle. The speech took place just before the "Battle in Seattle" last month, when protestors challenged the policies of the WTO.
---
We now bring you an excerpt of a speech by Michael Moore, not the director-general of the World Trade Organization, but the media activist who went to Seattle a few weeks ago to challenge the WTO.
---