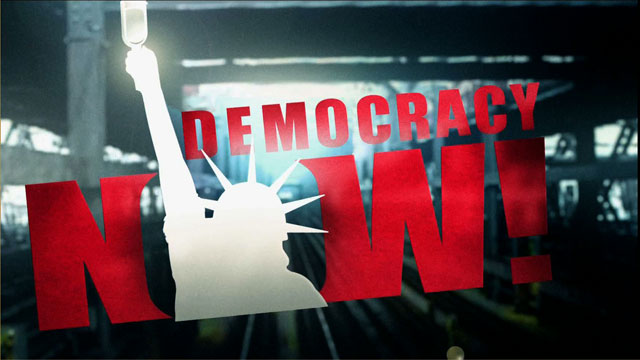 Media Options
More than 1,000 people gathered yesterday in front of New York City's City Hall, in the second angry demonstration in three days. They demanded a federal investigation into last Thursday's police shooting of an unarmed 22-year old man. Mayor Rudolph Giuliani suspended a trip to Texas in order to meet with Ahmed Amadou Diallo's parents, who have arrived in New York to take their son's body to Guinea for burial.
Diallo, a Guinean street vendor who sent most of his earnings to his family back in Guinea, was fatally shot 19 times by four white officers who are part of the city's notorious street crime squad. The unit has frequently been criticized for brutality and human rights abuses, and one of the four involved is also under investigation for another shooting death.
Guest:
Robert Knight, reporter for Pacifica radio station WBAI.
Related links:
---