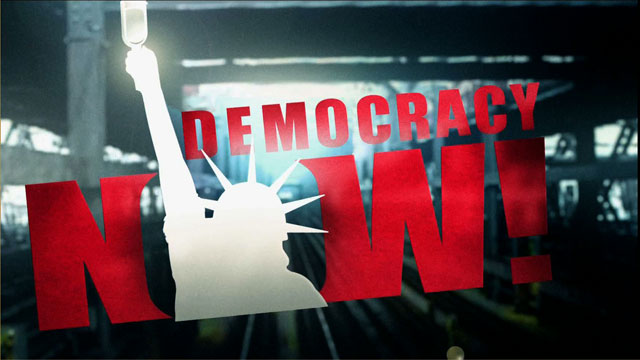 Media Options
The United States sent 51 extra military aircraft to Europe today to prepare for possible NATO strikes on Yugoslav targets if the Kosovo peace talks under way in France do not produce an agreement between Serbs and ethnic Albanians. NATO Secretary General Javier Solana warned today that NATO would act swiftly if a peace agreement were not reached in the next few days. Solana said that the strikes could come "very soon."
Meanwhile, Russian President Boris Yeltsin said today that he had told President Clinton that Russia would not allow NATO to launch airstrikes against Yugoslavia.
Guests:
Bogdan Denitch, honorary Chair of the Democratic Socialists of America. He also works at the Institute for the Transitions to Democracy that operates in Serbia, Croatia and Bosnia.
Michel Colon, journalist and writer for Solidaire, a weekly paper in Brussels. He is author of the book Beware of the Media, about Western media lies during the Gulf War, and Liar's Poker: The Great Powers, Yugoslavia and the Next War. (The books are available in French and Spanish, and soon in English).
---