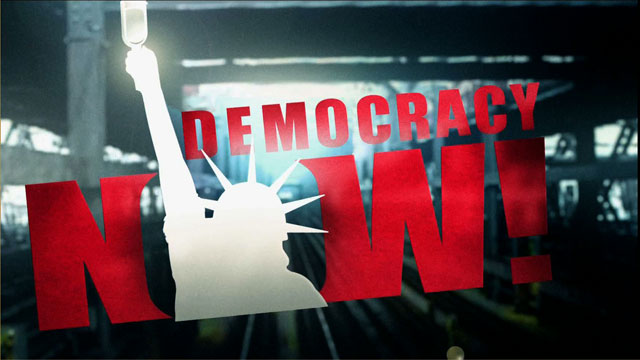 Media Options
Through cheers, jeers and an attempted blockade, a big rig loaded with radioactive nuclear waste made a historic journey this morning to the nation's first nuclear waste dump. The truck left Los Alamos National Laboratory in northern New Mexico and traveled 270 miles south to the Waste Isolation Pilot Plant, known as the WIPP, in a seven and a half hour trip that followed 25 long years of protests and lawsuits. An appellate court in Washington, DC, and a federal judge in Santa Fe on Wednesday rejected last-minute appeals from environmentalists who sought to stop the transfer.
Meanwhile, the Department of Energy this week selected six commercial nuclear power plants — in North Carolina, South Carolina and Virginia — to burn plutonium from nuclear weapons stockpiles. The department will also pay $130 million to a consortium of power companies to design the plant to make the fuel.
The plan is to run the reactors on a mix of 33% to 40% plutonium and enriched uranium. Some sources in the nuclear power industry claim that the use of plutonium is cost-effective, and cannot understand why anyone would oppose the project. However, critics cite serious safety and security issues associated with the proposed nuclear plants, and question the environmental record of some of the participating companies.
Also this week, Judge John Penn of Washington DC District Court lifted a nine-year-old injunction prohibiting the shipment of radioactive waste from Los Alamos National Laboratory to the WIPP, in southeastern New Mexico. The WIPP is about 13 miles from the Pecos River, near the Mexican border. According to environmental groups, the WIPP was built on unstable land. Further, they say that it poses a high risk of groundwater contamination, and health problems for the predominantly Mexican population that resides in the region. The Department of Energy has stated its intention to begin shipping the nuclear waste to the site, even though the state of New Mexico is in the middle of a hearing process to decide whether the WIPP project should receive a state permit.
Guests:
Myla Reson, member of Citizens for Alternatives to Radioactive Dumping, an Albuquerque, New Mexico-based group that has led efforts against the storage of radioactive waste in New Mexico. Call: 505.266.2663.
Arjun Makhijani, President, Institute For Energy and Environmental Research, a non-profit organization that conducts technical studies on environmental issues, including nuclear weapons.
Related link:
---