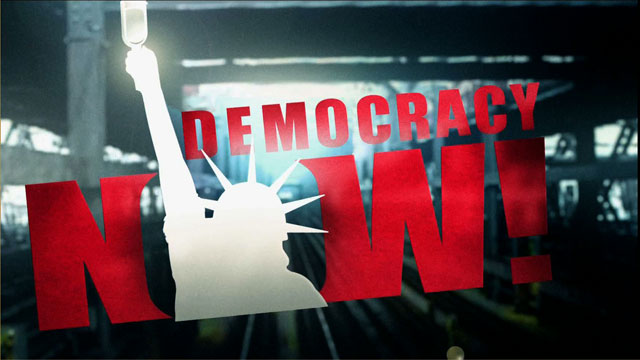 Media Options
NATO pounded Yugoslavia yesterday in one of the heaviest days of bombing since the attacks began seven weeks ago, with Serb authorities saying that civilian casualties are rising as the war intensifies. The stepped-up activity reflects the West's rejection of an announcement on Monday by Serb President Slobodan Milosevic that he has begun a partial pullout of his forces from Kosovo, and that he will reduce them to "peacetime" levels if there is a deal to bring UN peacekeepers into Kosovo.
Meanwhile, Russian President Boris Yeltsin warned today that Russia may pull out of the Yugoslav peace efforts if its proposals are not taken into consideration.
As NATO enters its 49th day of bombings with no indication that it is willing to negotiate on its conditions for a ceasefire, we bring you the voice of a man who is a fierce critic of U.S. foreign policy, and who visited Yugoslavia at the beginning of the air war: former U.S. Attorney General Ramsey Clark. He was Attorney general between 1967 and 1969 under President Lyndon Johnson, an administration that escalated the war in Vietnam, and that pursued FBI investigations of civil rights activists under the Counter Intelligence Program. He gave this speech last month soon after returning from Yugoslavia.
Tape:
Ramsey Clark, former U.S. Attorney General under the Johnson administration from 1967 to 1969. Speaking at a recent event in New York City.
---