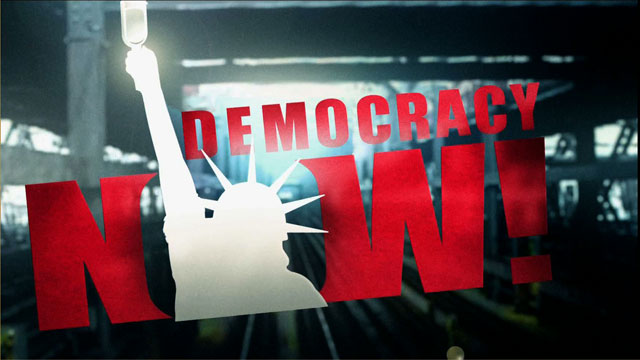 Media Options
Today, both Exxon and Mobil are holding their annual shareholders' meeting in Dallas, Texas. Shareholders will vote on two resolutions: whether the two companies should merge, becoming one of the world's largest corporations, and a resolution on global warming.
Tape:
Ken Durr, C.E.O. of Chevron, saying he would not call for the Nigerian military to stop killing protestors.
Guests:
Chris Ball, Outreach Director, Ozone Action
Sister Pat Daley, Dominican sister from Caldwell, N.J., and the Interfaith Center on Corporate Responsibility.
Related link:
---