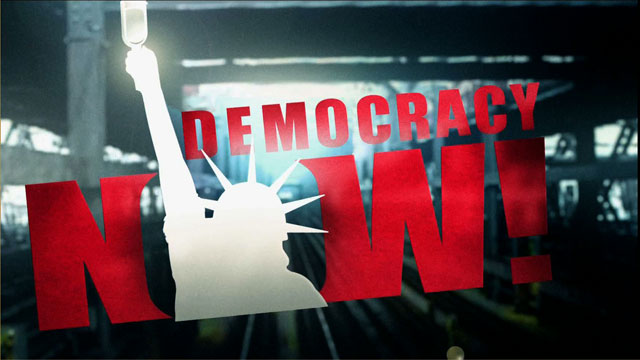 Media Options
High-level talks today in Bonn over the war in Yugoslavia will aim to narrow the rift between the West and Russia over Kosovo. But the NATO bombings in the Balkans are set to intensify. On the 43rd night of NATO air strikes on Yugoslavia, a missile attack last night on fuel dumps in the southern Serbian city of Nis caused massive fires which raged well into today.
As Foreign Ministers from the West and Russia met today in Bonn, President Clinton said that he would welcome Russian participation in an international force to be sent to Yugoslavia after the conflict, but said that it must have "NATO at its core."
Today we take a look at weapons in the war against Yugoslavia. Yesterday's fiery crash of a second U.S. Apache helicopter in Albania, which killed its two pilots, has raised questions about whether the craft should be used in Yugoslavia. The helicopters are able to destroy tanks, and are used on low-altitude attacks against Serb forces. Meanwhile, NATO said yesterday it will send 24 F-18 fighter bombers at an air base in southern Hungary to use on air raids against Yugoslavia, the first NATO attack planes to be based in a NATO country bordering Yugoslavia.
Guest:
John Pike, Defense Analyst for the Federation of American Scientists.
Related link:
---