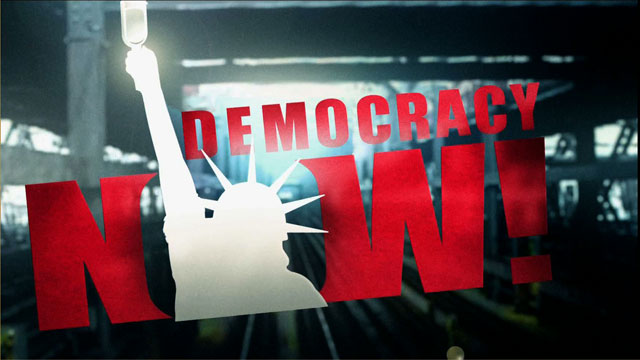 Media Options
Thabo Mbeki became South Africa's second post-apartheid president today, taking over the leadership from Nelson Mandela with promises to improve the lives of millions of impoverished South Africans. Seconds after Mbeki took oath in the South African capital of Pretoria, Mandela and his successor held hands high above their heads in a victory salute before a cheering crowd.
Five years after the end of white rule, 42 percent of black South Africans are still unemployed and three-quarters of all black South Africans with jobs earn less than $245 a month. Ten million people still live in shacks on land they neither rent nor own.
Guest:
David Goodman, journalist and author of ??Fault Lines: Journeys Into the New South Africa. Speaking from Pretoria.
---