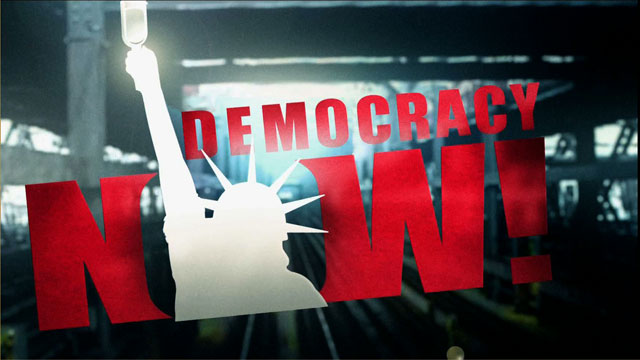 Media Options
Just days before East Timor's historic vote on self-determination, Indonesia yesterday deported Democracy Now! host Amy Goodman as she tried to enter the country to cover the referendum.
When Amy arrived at Bali's International Ngurah Rai Airport, customs officials said she was on a computer blacklist and would be deported immediately. She was put on the next plane to Taipei, Taiwan.
As regular listeners of Democracy Now! may know, Amy has exposed atrocities committed by the Indonesian government in East Timor during its brutal 23 year occupation of the territory. In November of 1991, she survived the Santa Cruz massacre in Dili, in which Indonesian soldiers with US-issued M-16 rifles opened fire on a crowd of peaceful Timorese protesters, killing at least 250 of them. Amy was beaten by the military, and after reporting the massacre to the outside world, the Indonesian government banned her from the country. She subsequently told the story of the massacre in the documentary "MASSACRE: The Story of East Timor."
International observers in East Timor are reporting an increase in acts of violence and intimidation by Indonesian-armed militias against pro-independence Timorese. In the last week, they say, the militias have killed scores of people and burned houses, in an effort to derail the UN process, or to force people to vote "the right way"–that is, against independence from Indonesia.
Guest:
Amy Goodman, Speaking from a hotel room in Taipei after being deported.
Joe Nevins, with the International Federation for East Timor Observer Project, the largest observer project in East Timor. Speaking from Dili, East Timor.
---