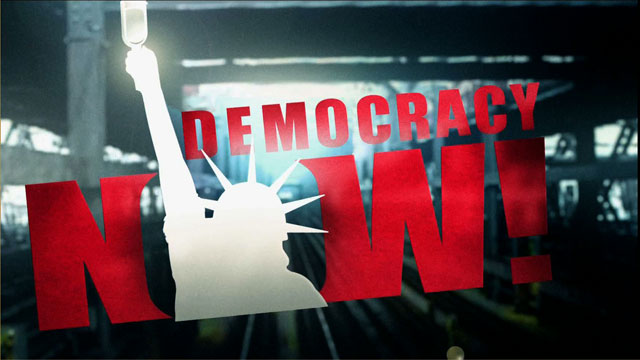 Media Options
East Timor is bracing for more violence today from militias armed and backed by Indonesia, with the announcement due tomorrow of the result of this past Monday's referendum on independence. The result is expected to show overwhelming support for self-determination.
The militias have effectively taken control of the towns of Maliana and Liquica, as well as the Ermera district — located just a few miles south of the capital, Dili — where they are operating with impunity.
The United Nations High Commissioner for Human Rights, Mary Robinson, today expressed concern over the violence perpetrated by the death squads, which so far has killed scores of civilians, and this week claimed the lives of at least six United Nations workers, with six others missing.
Robinson said that a substantial UN peacekeeping force may be needed to protect "the fundamental human rights of a terrorized population."
Guests:
Allan Nairn, freelance journalist. Speaking from Dili, East Timor.
Noam Chomsky, Professor of Linguistics at the Massachusetts Institute of Technology and one of America's most renowned political dissidents. He has written many books, including "Manufacturing Dissent," "Profits over People" and the latest, "On Language." He recently wrote a piece for Mother Jones entitled "Why Americans Should Care About East Timor."
---