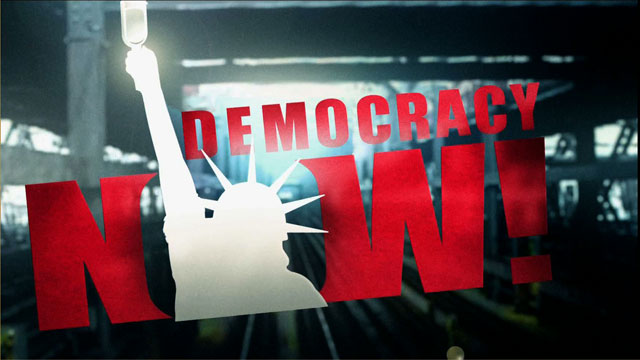 Media Options
India today urged major nations of the world, including the United States, to declare Pakistan a terrorist state, saying it was involved in an eight-day Indian Airlines hijacking. [includes rush transcript]
Prime Minister Atal Bihari Vajpayee said India had information making it clear that the hijacking was an "integral part of the Pakistan-backed campaign of terrorism.'' He provided no details.
Pakistan has denied involvement and condemned the hijacking. India claims the five hijackers who seized an Indian Airlines plane are Pakistanis, although the men were masked throughout the ordeal and their identities have not been independently confirmed.
Pakistan's army-run government has promised to arrest them if they enter Pakistan, but the country's border with Afghanistan is long and virtually impossible to seal. The prisoners India freed to end the hijacking crisis were believed to be trying to reach Kashmir, a Himalayan region divided between India and Pakistan and the flashpoint of two wars between the hostile neighbors.
The three men allegedly have been involved in the bitter and bloody insurgency in Indian-held Kashmir, where militants are fighting for outright independence or union with Islamic Pakistan.
Meanwhile, in Kashmir today, a land mine exploded in a vegetable market on the outskirts of Srinagar, killing 17 people and injuring 31. The explosion occurred at the makeshift market across from a bus terminal just after 10 a.m., as people were heading to work and others were buying and selling fruits and vegetables. There was no immediate claim of responsibility for the blast.
Police sources said at least four of the dead and some of the injured were security forces, based nearby, who are battling a 10-year-old insurgency against Islamic militants who want Kashmir to be separated from India.
Though 17 people were killed, many of the 31 injured were in critical condition, and doctors said the death toll could rise.
Guest:
Achin Vanaik co-authored a forthcoming book called New Nukes. He is an anti-Nuclear and civil liberties activist. He is a political commentator in New Delhi.
---
Transcript
This is a rush transcript. Copy may not be in its final form.
AMY GOODMAN: We move quickly to one of the other lead stories in the news, and that's taking place in India and Pakistan: Indian Prime Minister Vajpayee today accusing his arch-foe Pakistan of being behind the hijacking of the Indian plane that grabbed some headlines in the last few days and urged Pakistan be declared a terrorist state.
Last Friday, India negotiated the release of 154 hostages who had been held in the hijacked Indian Airlines plane for eight days. India released three jailed Kashmiri militants in the deal it struck with the five hijackers.
Meanwhile, a crude landmine has exploded today in a market in Srinagar, the heart of Indian-ruled Kashmir. It killed fifteen people, wounded twenty-five. No group has claimed responsibility for the blast. India and Pakistan locked in a bitter dispute over the northern Himalayan region of Kashmir.
We go right now to New Delhi to speak with Achin Vanaik, who is the co-author of a book called New Nukes that will be released in the United States very soon. He is an anti-nuclear and human rights activist and political commentator in New Delhi. Welcome to Democracy Now!, Achin.
ACHIN VANAIK: Thank you.
AMY GOODMAN: Can you first give us the latest information, if people were a little distracted by the New Year's celebrations, about what was the conclusion of the Indian Airlines hijacking?
ACHIN VANAIK: Well, basically, the release of the 154 passengers took place in return for the release of three militants who were in Indian prison. All three of them are connected to Kashmiri insurgent groups. One of them, in fact, is a British National — I mean, Kashmiri origin, but a British national.
AMY GOODMAN: Was the leader released, who had been named as the person they originally hijacked the plane for?
ACHIN VANAIK: Yes. In fact, the three people do not belong in the same groups in Kashmir, but the principal person whose release was demanded belongs to an organization which incidentally has claimed that it is not responsible for the hijacking, but that may or may not mean anything.
AMY GOODMAN: Can you talk about the significance of this hijacking? Now, the men, the hijackers, were in — the plane was in Afghanistan?
ACHIN VANAIK: Yes, but it flew from Kathmandu, Nepal. And the hijacking took place when it flew from Nepal. It landed in another part of India called Amritsar. It was denied landing in Lahore, Pakistan, and then ended up in Kandahar in Afghanistan. Clearly the Indian government bungled greatly when it did not prevent — although it has a second chance — when it did not prevent the plane from flying away from Indian territory at Amritsar.
AMY GOODMAN: But in Kandahar the militants were released, and the hijackers were then allowed to leave the plane and just went into Afghanistan?
ACHIN VANAIK: Yes, the Indian government brought the three people whose release was demanded. They were handed over to the Taliban authorities, who in turn handed them over to the hijackers, and the hijackers were given ten hours to leave Afghanistan. They also took with them one soldier, a Taliban soldier, as hostage, who was subsequently released and has gone back.
AMY GOODMAN: When we come back from our break, we'll find out what happened next and what this means for Indian-Pakistan relations, with India now blaming Pakistan, saying it's behind the hijacking, what this means for these two nuclear nations. You're listening to Pacifica Radio's Democracy Now! We'll continue with Achin Vanaik when we come back. Stay with us.
[break]
AMY GOODMAN: We continue with Achin Vanaik. He is co-author of the book New Nukes, which will be published soon in the United States. He is an anti-nuclear and human rights activist in New Delhi, India. talking about the Indian Airlines hijacking that took place, resolved several days ago, where three militants were released in exchange for the release of the 154 hostages that at that point were in the plane in Afghanistan. The hijackers were allowed to leave through Afghanistan, and right now the Indian government is saying that Pakistan took them in and is actually behind the hijacking. Achin Vanaik, what do you make of this?
ACHIN VANAIK: Well, I think it is one thing to claim that the hijackers have been operating from Pakistan territory or from that part of Kashmir which Pakistan controls. It's another thing to suggest or to imply that there is a direct link, in the sense that the Pakistan government is behind the hijacking. That's a much more serious charge and is not a charge that should be made irresponsibly. And it's not clear from what the Indians are saying, if they're simply trying to suggest that because they're operating from — they come from Pakistan territory, therefore the Pakistanis, by allowing them to exist on their territory, are somehow responsible, I think that's a different charge altogether from a claim that, you know, the Pakistan government is behind it.
AMY GOODMAN: And what do you think is behind the Indian government saying this?
ACHIN VANAIK: Well, I think, one, of course, is that they want to deflect attention away from their own bungling, because they have — their failure to do anything about preventing the plane from leaving and therefore keep a control of the situation when it was on Indian territory is a stark failure. The second thing, of course, is that there has been a substantial amount of criticism for them to having given in to the hijacker's demands. And so, it is also partly convenient.
Now, we — for the moment, there is not sufficient evidence to indicate that the Pakistan government is behind something, and it may not — no such evidence may turn out. But the fact that they have operated or they've come from Pakistan territory, that's another thing. That's part of the general parcel of trading of charges between the two countries. These are the growing tensions between the two countries, ever since the Kargil dispute, in which you had a combination of Pakistan regular soldiers and some insurgents coming into the Indian part of Kashmir, which led to a conflict that was stopped earlier this year.
AMY GOODMAN: Can you give us some context to the demands of the hijackers? Can you explain now what is happening in Kashmir and what the original struggle is in Kashmir?
ACHIN VANAIK: What's happening in Kashmir is that Kashmir been a disputed territory between India and Pakistan every since the independence of these two countries. This has to do with the peculiarities in which the ending of colonialism took place — British rule took place. Basically, there were certain parts of South Asia which were ruled indirectly by the British. That is to say that they were ruled by local kings or princes who were subordinate to British rule, but that when the time for independence came, of India and Pakistan, these rulers were given the choice of aligning themselves either with India or Pakistan.
Kashmir was ruled by a Hindu king with a majority Muslim population, which was undivided which way to go. And in 1947, the Pakistanis, because they said it was a Muslim majority province and it should come to them, impatiently sent its troops across. The Hindu king asked for help, and the Indian government at the time said that we can only help you if you formally accede to India, which it did. And then that incursion by Pakistani troops was contained. A UN ceasefire line took place, and the country has been divided along this — that part of the world has been divided along the ceasefire line ever since, and with both countries claiming proper jurisdiction over the two countries. So its been going on like this ever since the birth of the two countries in '47.
In the early '80s, there emerged for the first time in the Indian-controlled part of Kashmir insurgents and movements of an Islamic nature, which were fighting either for an independent Islamic Kashmir or for unity with Pakistan. And these insurgent groups are related to Pak developments since the early '80s.
AMY GOODMAN: The latest news, this landmine that exploded today in Srinagar, which is in the heart of Kashmir, that killed at least fifteen people. Any later news on that?
ACHIN VANAIK: There's not much more than what you've said, but these are things that have been happening periodically ever since the worsening and deterioration of the situation from the '80s onward. The tragedy, in many ways, of the Kashmir situation is that both Indian and Pakistani governments insist that this is — that they have the rights or they have control over Kashmir. But the voices of the Kashmiri people on both sides of the border is not given due and is not sufficiently heard as to what they themselves think about their state and their future.
AMY GOODMAN: Finally, what does this mean for the nuclear future of the two countries, India and Pakistan, which is really what you have been focusing on as an anti-nuclear activist? Do you see this as a very serious escalation of tensions?
ACHIN VANAIK: Well, what has certainly happened is that there has been a serious deterioration of relations ever since both countries went nuclear, first with Kargil and then with this hijacking. And this symbolizes one of the very serious — in fact, among the most serious things that has happened, and that is that this part of the world is now the place in which matters can get out of control between two countries, each of which is nuclearly equipped. And Kashmir is a potential nuclear flashpoint, and this is a point of extreme worry. I'm not saying that this hijack would have led to that, but it has highlighted in a very dramatic way this reality, and this reality is extremely disturbing, and it calls for a serious response, both regionally and internationally, for us to move towards global nuclear disarmament.
AMY GOODMAN: Well, on that note, I want to thank you very much, Achin Vanaik, for being with us, co-author of the book New Nukes, which is just being published in the United States, anti-nuclear activist and human rights activist in New Delhi, India, also a political commentator. We thank you for joining us on Democracy Now!