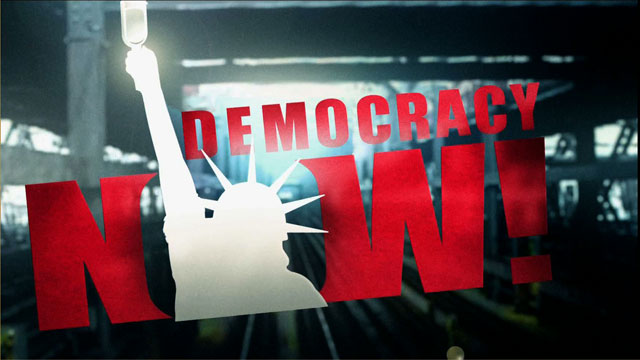 Media Options
Presidential candidates fanned out today across the US following the New Hampshire primary, which shook Republican front-runner and Texas governor George W. Bush, and dealt a stunning victory to his rival, Arizona Senator John McCain.
McCain piled up the widest margin in New Hampshire since Ronald Reagan defeated Bush's father there 20 years ago, beating Bush by almost 20 percentage points. It was a humiliation that dented Bush's aura of invincibility and could tighten the contest for the Republican nomination in the weeks ahead.
Meanwhile, Vice President Al Gore edged out a narrow win over former New Jersey Senator Bill Bradley in a race was too close to call until its final count.
The race now turns to Delaware, South Carolina, Michigan and Arizona, with McCain facing the challenge of Bush's money machine, which so far has put $67 million into his election — not counting millions in soft money that are also piling up in state Republican coffers.
Guests:
Peter Eisner, Center for Public Integrity.
Andrew Wheat, Texans for Public Justice, an organization that just put out a report on Bush's campaign funds called, "The Governor's Gusher."
Related links:
---