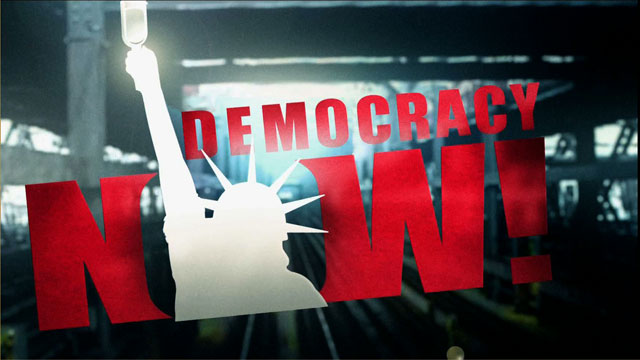 Media Options
South Korean President Kim Dae-jung is back in Seoul today following his historic summit in Pyongyang with North Korean leader Kim Jong-il. The South Korean president called the landmark accord he signed with the North on easing five decades of tensions a success. Kim Jong-il accepted an invitation to a follow-up summit in Seoul
The two leaders agreed to allow reunions of families, exchange long-term prisoners, promote South Korean investment in the North. Most significantly, the two agreed to work toward reunification.
After the late-night signing in Pyongyang, the two leaders smiled broadly, shook each other's hands vigorously and toasted each other with glasses of champagne.
Meanwhile, South Korea's Ambassador to the US says American troops in South Korea will remain there for the indefinite future despite the summit.
Guests:
Tim Shorrock, a reporter who has reported on Korea for more than 20 years.
Rev. Kiyul Chung, General Secretary of Korea Truth Commission (KTC) on US Military Massacres of Civilians. Call KTC: 202.297.3562.
---