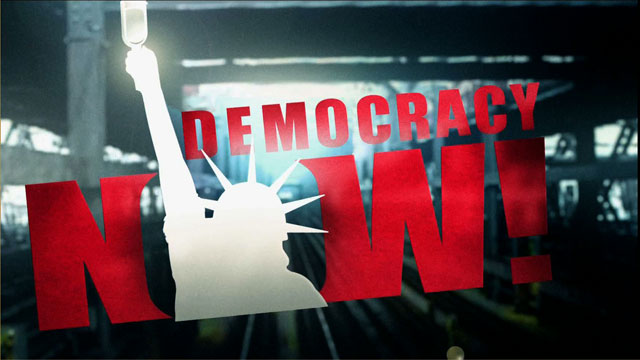 Media Options
A team of candidates for Congress, deeply rooted in the environment, is trying to strike a blow against incumbency. But these challengers have to overcome unique disadvantages, such as an inability to speak and a need for watering.
Mobilized by satirist Michael Moore, political skeptics across the country have enlisted ficus plants to seek write-in votes for 24 congressional races. Moore is known for his 1989 documentary, "Roger & Me," a dark comedy that assailed General Motors Corp. for closing its plant in Flint, Michigan.
Ficus plants are being offered as candidates in 23 House races in Alabama, Arkansas, California, Illinois, New Jersey, New York, North Carolina, Ohio, Pennsylvania, South Carolina, Texas, Virginia and Wyoming. One senator, Republican Craig Thomas of Wyoming, has vegetative competition. Among the House campaigns, 21 target Republicans.
Well, as more and more U.S. voters become alienated by the current two-party electoral system, this week hundreds of third-party activists are converging on Madison, Wisconsin. They are attending the Fifth National Independent Politics Summit at the University of Wisconsin. This national conference is being organized by the Independent Progressive Politics Network, which brings together 35 organizations from around the country who are working on a wide variety of issues.
Today, we are joined by a roundtable of activists who are either making their mark, or have made their mark in independent progressive politics.
Guests:
Winona LaDuke, Winona LaDuke is an enrolled member of the Mississippi Band of the White Earth Anishinaabeg. She resides on the White Earth reservation in northern Minnesota. Along with her local work to restore the land base and culture of White Earth, LaDuke works in a national capacity as Program Director for Honor the Earth. LaDuke was Ralph Nader's vice-presidential candidate on the Green Party ticket in the 1996 presidential election, and is the likely vice-presidential candidate for the Greens in this year's election.
Baldemar Velasquez, Co-chair of the Labor Party Interim National Council and President of the Farm Labor Organizing Committee of the AFL-CIO. He deals with migrant workers rights.
Suzanne Wall, Secretary of the New Party and a member of Seattle Union Now, the AFL-CIOs organizing project in Seattle. She worked with Labor for Jackson in 1988. Call: 800.200.1294.
Lawrence Goodwyn, author of ??Democratic Promise: The Populist Moment in America, and a recognized expert on the populist movement of the 1800s.
Victoria Gray Adams, co-founder with Fannie Lou Hamer of the Mississippi Freedom Democratic Party in the 1960s. The party was formed in the belief that the Democratic Party in Mississippi didn't welcome black participation. Gray-Adams' activist past includes her status as the first woman to run for the U.S. Senate when, as the MFDP candidate, she unsuccessfully contested the seat of John Stennis. She was a member of the board of the Rev. Martin Luther King's Southern Christian Leadership Conference and a national MFDP delegate to the Democratic Party's national convention in 1964.
Daniel Osuna, member and leader of La Raza Unida Party, part of the Chicano Movement which emerged in the late 60s and early 70s.
Related links:
??
??
??
????
??
---