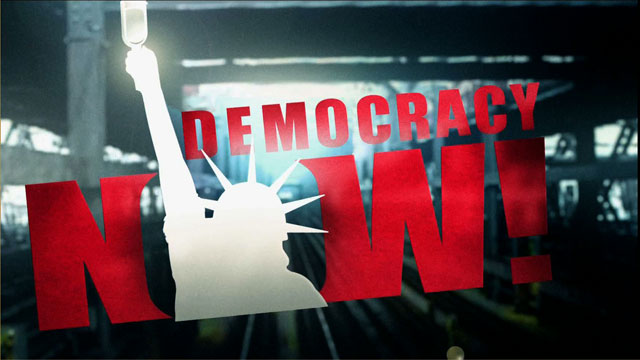 Media Options
Green Party presidential candidate Ralph Nader crisscrossed New York yesterday, railing against big business from the heart of corporate America. He hammered away against corporate crime, exploitation of workers and special interest money in politics.
Nader wrapped up his day on Wall Street, where he criticized the City and State of New York for offering multimillion-dollar tax breaks and other incentives to persuade companies like the New York Stock Exchange to stay in Manhattan. Nader took a private tour of the Stock Exchange. After that, he emerged saying "Here is this bastion of global capitalism on welfare.
Tape:
Ralph Nader, Green Party presidential candidate, speaking on Wall Street.
---