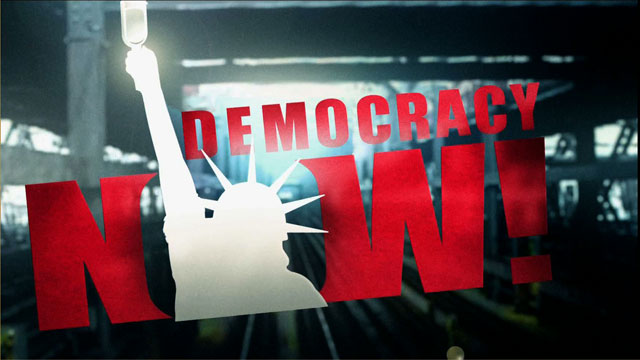 Media Options
When President George W. Bush chose Donald Rumsfeld as his secretary of defense, he gave a clear signal that theUnited States would push forward with plans for a national missile defense' system. Rumsfeld headed a congressionalcommission charged with assessing the ballistic missile threat facing the U.S. His report warned that within fiveyears, a rogue state' such as North Korea or Iran could obtain a ballistic missile capable of reaching the US.
The conservative Republican Senator from Arizona John Kyl, whose motto is "peace through strength, not peace throughpaper," praised Rumsfeld's report as the main reason the debate was gradually turned around and the administrationturned around.
But in the report of the "United States Space Command, Vision for 2020," missile defense is only one step in theSpace Command's plans to control space in the next 20 years.
Guests:
Major Barry Venable, public affairs officer at United States Space Command.
Karl Grossman, investigative reporter, College of Westbury, author of the forthcoming book ??Weapons inSpace, and TV documentary, "Star Wars Returns."
Debora Mackenzie, European correspondent for New Scientist magazine.
Bruce Gagnon, coordinator, Global Network Against Weapons And Nuclear Power In Space.
??
??
??
????
??
---