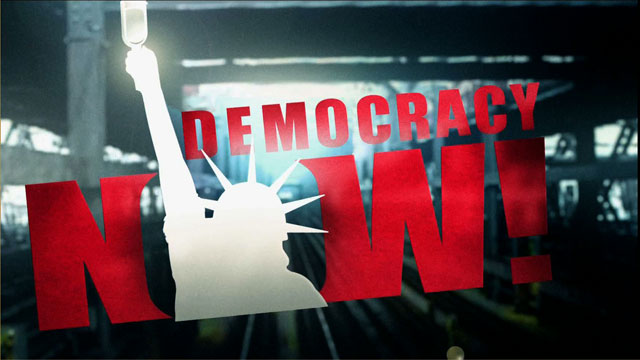 Media Options
Friends of Mumia Abu-Jamal gathered at the Schomburg Center for Research in Black Culture in Harlem, NY last night tocelebrate the publication of Mumia Abu Jamal's first biography, written by Terry Bisson.
Abu-Jamal began his journalism career with the Black Panther Party. At age 15, he was Minister of Information for thePhiladelphia chapter, and wrote for the national newspaper.
After the Panthers fell apart, Abu-Jamal turned to radio broadcasting. By age 25, he had become one of the top namesin local radio. Despite his success, Abu-Jamal's radicalism lost him jobs at Black radio stations, and he was forcedto moonlight to support his family.
In 1978, at a press conference the Philadelphia Mayor and ex-police Chief Frank Rizzo threatened the new breed ofradical journalists— those who dared to expose police misconduct. He said, "the people believe what you write andwhat you say, and it's got to stop." His comments marked the beginning of a new campaign of police harassment.
On the night of December 9, 1972, Abu-Jamal was driving a cab and saw his brother being beaten by a police officer inthe street. Abu-Jamal intervened. Both he and the police officer were shot, and the police officer died. Severalwitnesses saw someone flee the scene, and police were never able to link Abu-Jamal's gun, which he was registered tocarry during his late night cab shifts, to the officer's wounds.
Abu-Jamal was not allowed to defend himself in court, because the Judge Albert E. Sabo, whom the PhiladelphiaInquirer dubbed "a defendant's nightmare," thought Abu-Jamal's dreadlocks would make jurors nervous. He is now ondeath row.
Guests:
Terry Bisson, author, ??On A Move: The Story of Mumia Abu-Jamal.
Marlene Kamish, attorney, counsel for the Chicana-Chicano Studies Foundation
??
??
??
????
??
---