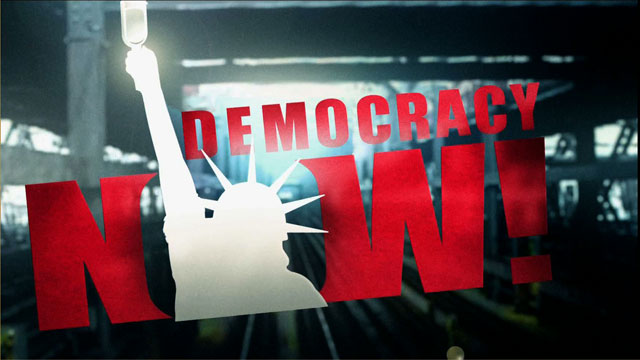 Media Options
Last week, Iraqi news reported that 23 people were killed and 11 wounded when British and American aircraft bombed asoccer field near the northern city of Mosul. US and British officials denied that the raid took place. US andBritish planes patrolling a no-fly zone they unilaterally established in Northern and Southern Iraq at the end of theGulf War have killed more than 300 people and injured more than 1,000
Meanwhile, the U.N. Security Council has been discussing the revision of the U.S.-led sanctions against Iraq, morethan ten years after the end of the Gulf War. International support for the sanctions has crumbled in the last yearin part because of widespread revulsion at the impact of sanctions, which according to the U.N. have killed more thana million civilians.
Countries such as Russia and France want the sanctions to end for less lofty reasons–to resume trading with Iraq inthe lucrative oil sector, and numerous nations have resumed commercial air service to Baghdad.
U.S. officials have dubbed their proposal "smart sanctions," arguing that the new plan would reduce civiliansuffering in Iraq and increase government revenue while preventing Iraq from importing weapons.
The program would remove bans on most civilian exports to Iraq, while tightening controls over arms exports andattempting to prevent the smuggling of oil outside of U.N. control. Money from oil sales would continue to bedeposited in a U.N. supervised escrow account until Iraq allowed arms inspectors to return to the country. Iraq hasrejected the proposal and called for an end to economic sanctions.
Critics charge that the "smart sanctions" proposal gives the false impression that sanctions are being eased whiledoing little to help Iraq rebuild its devastated infrastructure or help the civilian population. They argue thatonly an end to economic sanctions and massive foreign assistance will reverse the devastating impact of the mostcomprehensive economic embargo in history.
Guests:
Denis Halliday, former head of the United Nations Oil for Food Program in Iraq, recently returned from a10 day trip to the Middle East, where he met with Kurdish Leaders and Iraqi officials.
Kathy Kelly, Voices in the Wilderness, nominated for the Nobel Peace Prize the last two years for her workto end the sanctions against the people of Iraq.
Related link:
---