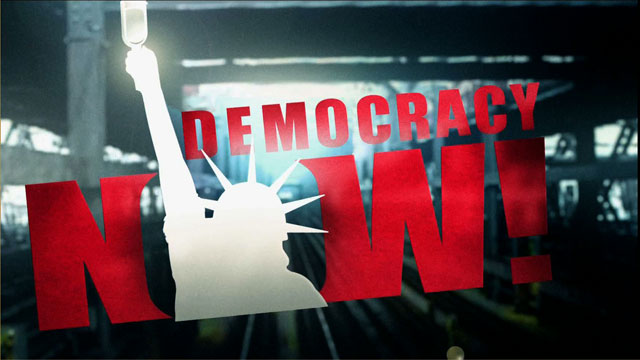 Media Options
Last week we reported that Hopi Tribal Police arrested five elders at an intertribal religious ceremony on Hopi Tribal land near Big Mountain, Arizona. They were charged with trespassing and holding a ceremony without a permit.
The arrests are the latest in a conflict over one of the largest coal deposits in North America: the U.S. government and mining companies say the coal should be mined; the traditional Hopi and Dineh people say the coal is located under their ancestral lands, belongs in the earth, and that mining it would destroy the environment and their way of life.
We're joined right now on the telephone by Arlene Hamilton, who just returned from the ceremony at Big Mountain.
Guest:
Arlene Hamilton, human rights defender at Big Mountain and coordinator of Weaving For Freedom
---