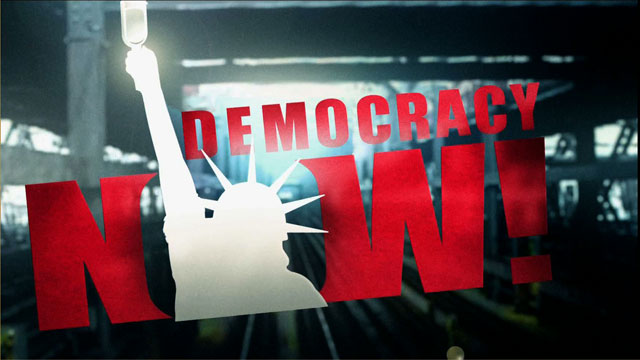 Media Options
Last week, Muslim leaders walked out of a White House meeting in protest at the exclusion of one of the attendees. Abdullah Al-Arian, a Muslim student at Duke University who had just begun an internship with Representative David Bonier (D-MI), was approached by a security guard and asked to leave the premises. No reason was given for his removal.
Abdullah Al-Arian is the son of American Muslim activist Sami Al-Arian, who has spearheaded the legislative challenge to the use of secret evidence and heads the National Coalition to Protect Political Freedoms. He is also the nephew of Mazen Al Najjar, who was imprisoned for three years on secret evidence and released in December.
Guests:
Abdallah Al-Arian, intern for Rep. David Bonier
Salam Al-Marayati, Director of the Muslim Public Affairs Council
Notes:
security came up to me, had instructions to remove someone, didn't give reason. Asked him to wait a few minutes; I met w/ the rest of our group, decided we'd all walk.
---