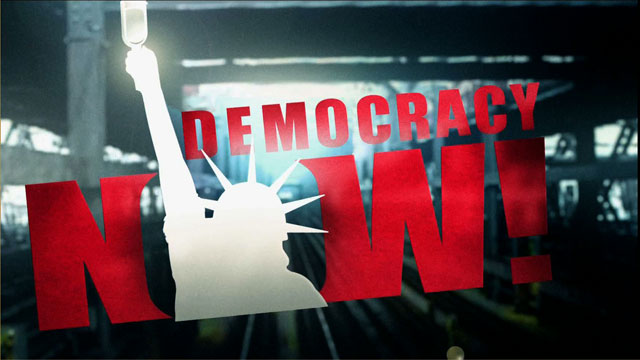 This is viewer supported news. Please do your part today.
Donate
---
Guests
Marc Van Der Hout
Attorney with the National Lawyers Guild. He has represented the LA8 for the past 20 years.
---
Vanessa Leggett, an aspiring book author has been jailed since July 20th, when she was found in contempt of court, when she refused to hand over notes and tapes to grand jury federal prosecutors investigating the murder of a high profile murder case, of 40 year old Doris Angleton, wife of millionaire former bookie, Robert Angleton. The International Federation of Journalists, the American Society of Newspaper Editors, the Committee to Protect Journalists, and the Society of Professional Journalists have all condemned her jailing. They argue that the use of similar subpoenas could allow prosecutors to use journalists as private investigators restricting the free flow of information to the public. We are joined by Maryilyn Smeets from the America's program at the Committee to Protect Journalists and Ray Marcano, President of the Society of Professional Journalists. We discuss whether non-journalists and private citizens may exercise their First Amendment Rights to gather information for the purposes of public dissemination.
---