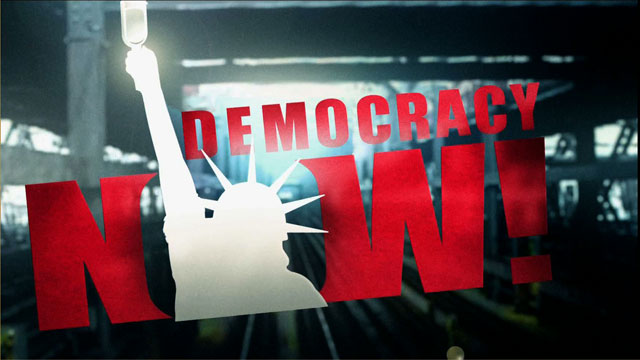 This is viewer supported news. Please do your part today.
Donate
Guests
Henri Alleg
French journalist who supported Algerian independence from France. He was arrested by French paratroopers in Algeria and interrogated and subjected to waterboarding.
---
The PG&E plant in Salem, Massachusetts purchases its coal from Intercorp, a wholly-owned subsidiary of Exxon Mobil in Columbia. Intercorp operates the largest strip mine in Latin America, Cerrejon Norte, and has enlisted the help of Columbian police and military in displacing indigenous people in the province of La Guajira to facilitate expansion of the mine. We speak with Robert Dover, Associate Professor of Anthropology at the University of Antiochia in Medienne, Columbia, and Armando Perez Arejuho, a lawyer and resident of Tobacco in the Juajero province of Columbia.
---