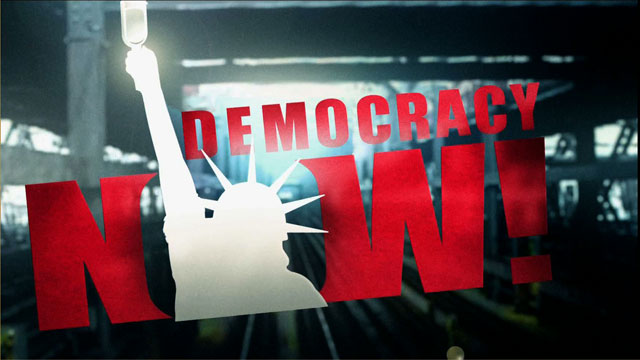 Media Options
Guests
Devin Theriot-Orr

American lawyer and currently a Fellow with the Human Rights Commission of Pakistan researching jails, detentions and disappearances. He was among those arrested Sunday from the Human Rights Commission of Pakistan office in Lahore.

Manan Ahmed

Historian of modern Pakistan and South Asian Islam. He blogs at chapati mystery and Juan Cole's Informed Comment Global Affairs.
The residents of Salem, MA say that the coal-fired plant owned by PG&E has elevated cancer rates in their community by contaminating the air and drinking water. Coal is a central feature of of the Bush administration's new energy policy, which would throw billions of dollars into building new coal-fired power plants across the country and exempt many older plants from meeting federal emissions standards. The Senate will take up the Bush plan in the coming weeks. We speak with Lori Ehrlich, a leader of HealthLink based in Salem, MA, and Kert Davies, director of Greenpeace's US Global Warming Campaign.
---