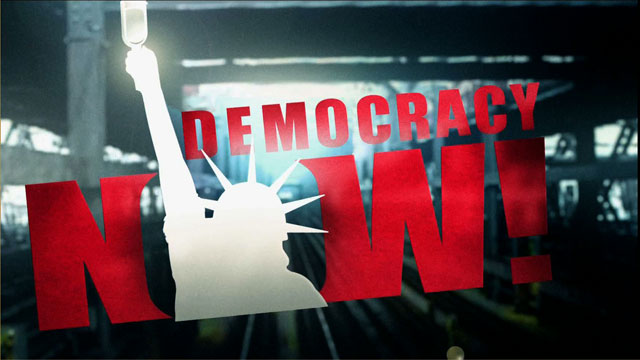 Media Options
One of the things we have tried to do here on Democracy Now! is bring the voices of people from New York and aroundthe world who have been victimized by terror but continue to speak for peace. As people in the US struggle with thequestion of how to respond to the World Trade Center and Pentagon attacks and the certainty of US military action inCentral Asia, these voices are more important than ever. One of the most important of those is Thich Nhat Hanh.
Thich Nhat Hanh is a Vietnamese Buddhist monk. During the US war in Vietnam, he worked tirelessly for reconciliationbetween North and South Vietnam. He championed a movement known as "engaged Buddhism," which intertwined traditionalmeditative practices with active nonviolent civil disobedience against the South Vietnamese Government and the US.Martin Luther King, Jr. nominated him for the Nobel Peace Prize in 1967. Hanh's Buddhist delegation to the Parispeace talks resulted in accords between North Vietnam and the United States, but his pacifist efforts did not endwith the war. He also helped organize rescue missions well into the 1970's for Vietnamese trying to escape frompolitical oppression. He now lives in exile in a small community in France called Plum Village. Thich Nhat Hanh haswritten more than seventy-five books of prose, poetry, and prayers and continues to be banned from his native countryof Vietnam. He spoke last night at the historic Riverside Church in Manhattan, where Martin Luther King first spokeout publicly against the Vietnam War. The subject of his talk was "Embracing Anger."
Tape:
Thich Nhat Hanh, speaking at the historic Riverside Church in Manhattan last night.
---