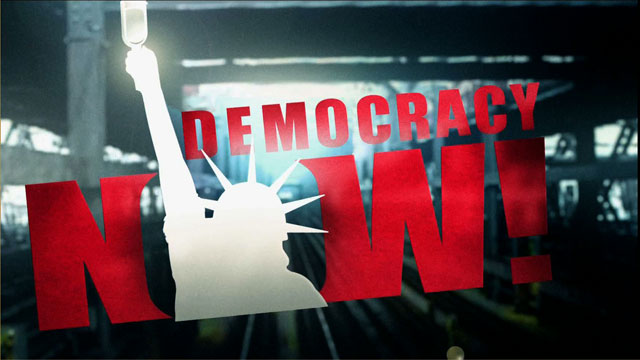 This is viewer supported news. Please do your part today.
Donate
Amy Goodman to appear on Book TV from the Los Angeles Times Festival of Books. She will give an interview and take viewer calls about her just released New York Times Bestselling Paperback, Standing Up to the Madness.
Call in on Saturday, April 25th at 1:30pm ET.
Click here for more information about the Book TV broadcast.
Click here to get your own copy of Standing Up to the Madness.
"Standing Up to the Madness is a hopeful story about how to fix what's wrong in our world. Read this book. Get outraged. Get inspired. Then do like the heroes who Amy and David Goodman write about: Stand up and fight to make the world a better, more peaceful and just place."
—Tim Robbins, actor and activist
"Amy and David Goodman have written a wondrous and vital book. Get the facts and know our history, and stand up for a world of Peace, Grace, Beauty, and Sanity."
—Studs Terkel, author, Hope Dies Last and Working
---