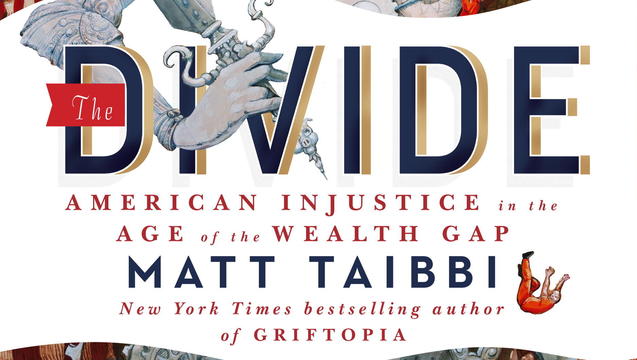 Read an excerpt of "The Divide: American Injustice in the Age of the Wealth Gap," by Matt Taibbi, who joined us to discuss his new book that "lays bare one of the greatest challenges we face in contemporary American life: surviving a system that devours the lives of the poor, turns a blind eye to the destructive crimes of the wealthy, and implicates us all."
Taibbi is a former contributing editor for Rolling Stone and recently joined First Look, the news company that is home to Glenn Greenwald's The Intercept. See all of Taibbi's interviews on Democracy Now!
Excerpted from THE DIVIDE: AMERICAN INJUSTICE IN THE AGE OF THE WEALTH GAP by Matt Taibbi. Copyright © 2014 by Matt Taibbi. Used by permission of Spiegel & Grau, an imprint of Random House. All rights reserved.
---