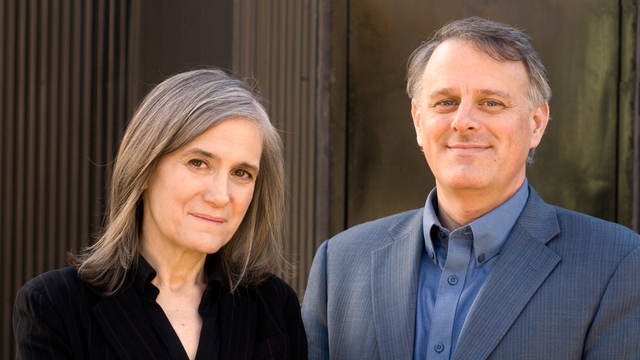 Media Options
By Amy Goodman with Denis Moynihan
A jury in Boston has returned a guilty verdict on all 30 counts against the Boston Marathon bomber Dzhokhar Tsarnaev. Now the jury must deliberate on the punishment, which could be either life in prison or death. Capital punishment is outlawed in Massachusetts, but Tsarnaev was tried in federal court, where the death penalty is allowed. The jury will have to decide whether he lives or dies. The case provides a new reason to take a hard look at capital punishment, and why this irreversible, highly problematic practice should be banned.
Anthony Ray Hinton is alive today, a free man. But just last week he was on death row in Alabama, where he spent 30 years. Hinton was the 152nd person in the United States to be exonerated from death row, where he spent three decades for a crime he did not commit. He was accused of killing two fast-food restaurant managers in 1985. There were no eyewitnesses, nor fingerprints. Prosecutors alleged that bullets found matched a revolver belonging to Hinton's mother. Hinton had ineffective counsel, and no money to mount a credible defense or to hire a genuine expert witness to challenge the ballistics.
"The American criminal-justice system … treats you better if you're rich and guilty than if you're poor and innocent," Bryan Stevenson told me. He is the founder and executive director of the Equal Justice Initiative, and the attorney who eventually freed Anthony Ray Hinton.
Click here to read the full column posted at Truthdig.
Subscribe to Amy Goodman's podcast on SoundCloud and Stitcher Radio.
---