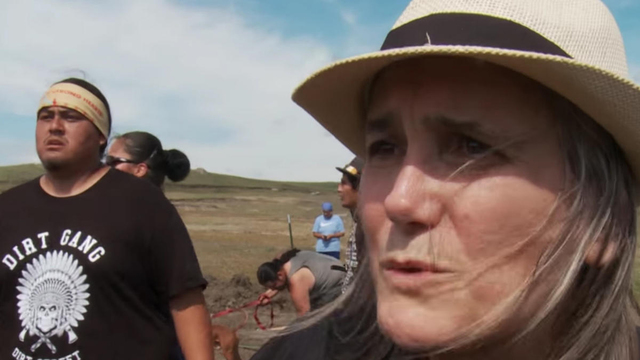 In a recent article, The Los Angeles Times writes about the "attack on the 1st Amendment waged by prosecutors in North Dakota who threatened journalist Amy Goodman with a jail term and criminal fine for reporting on a public protest against the Dakota Access Pipeline.
The charge in State of North Dakota v. Amy Goodman stems from Democracy Now!'s coverage of the protests against the Dakota Access pipeline. On Saturday, September 3, Democracy Now! filmed security guards working for the pipeline company attacking protesters, unleashing dogs and using pepper spray. The report went viral online, was viewed more than 14 million times on Facebook and was rebroadcast on many outlets, including CBS, NBC, NPR, CNN, MSNBC and the Huffington Post.
Columnist Michael Hiltzik writes that prosecutor Ladd Erickson is "making the work of journalists seem something other than the search for facts in an effort to delegitimize what they discover. He certainly picked the wrong target. Goodman is the last journalist one would expect to back down. She's also one of the most dedicated chroniclers of climate change policy we have.
In North Dakota, the effort may be backfiring, as often happens. The pipeline protests were hardly on the front burner of news media outside the northern prairie states — until a prosecutor charged a journalist with criminal activity for doing her job. Now a lot more people are watching."
Read the entire article in The Los Angeles Times here.
---