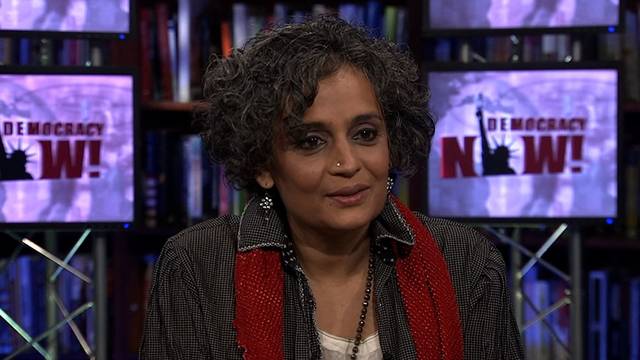 The legendary author Arundhati Roy returns to Democracy Now! on Tuesday to discuss her new book, "The Ministry Of Utmost Happiness." It's her first work of fiction since her 1997 novel, "The God of Small Things."
Contribute to the conversation—send us a question for Arundhati by emailing stories@democracynow.org. And be sure to tune in for the interview during our live broadcast Tuesday, from 8 a.m. to 9 a.m. ET at democracynow.org.
Check out our archive of Arundhati Roy's past appearances on Democracy Now!
---