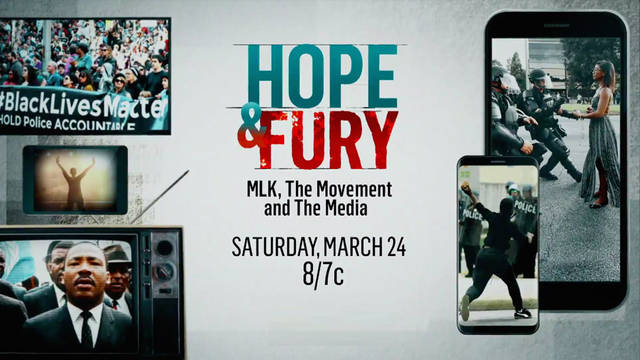 Amy Goodman will appear in a documentary this Saturday night on NBC titled "Hope & Fury: MLK, The Movement and The Media." The film will air on NBC on Saturday, March 24, at 8 p.m. ET and on MSNBC Sunday, March 25, at 9 p.m. ET.
Watch the trailer:
From NBC:
"The documentary explores how Dr. King and the leaders of the civil rights movement used the lens of the media to awaken America to the injustices of Jim Crow and segregation.
Rare archival footage and photographs combined with chilling and emotional interviews with witnesses, leaders and journalists reveal a fresh and unique perspective of the era. The film takes viewers on a dramatic journey from the murder of Emmett Till to Little Rock, from Selma to Memphis.
The documentary also draws connections to the present day. Echoes of the past reverberate through Ferguson and Charlottesville, as the film turns its attention to the relationship between the media and a new movement today."
Tune in Saturday on NBC or Sunday on MSNBC to see the film.
---