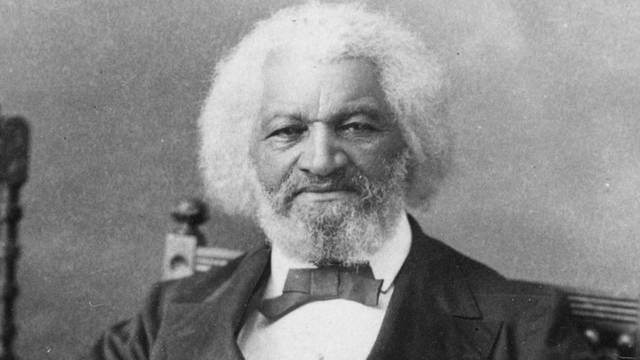 This year marks 200 years since the birth of Frederick Douglass, the celebrated abolitionist, politician, writer, feminist, educator, entrepreneur and diplomat.
On the occasion of his bicentennial, Frederick Douglass's great-great-great grandson Kenneth Morris has announced The Frederick Douglass 200 —a list of 200 people who best embody the spirit and work of Frederick Douglass, and who, in the words of historian Ibram X. Kendi, are "publicly and privately plowing the ground, thundering and lightening, and roaring waves of progressive human change."
On August 23, 2018, Amy Goodman was named to The Frederick Douglass 200. The list also includes Rev. William Barber, Patrisse Cullors, Bryan Stevenson, Dolores Huerta, Alicia Garza, Harry Belafonte, Linda Sarsour, Noam Chomsky and many others.
The Frederick Douglass 200 is a project of the Frederick Douglass Family Initiatives and the Antiracist Research and Policy Center at American University in Washington DC, and published by The Guardian.
Related Stories
Watch Democracy Now!'s 2017 interview with Kenneth Morris, founder and president of the Frederick Douglass Family Initiatives and great-great-great-grandson of Frederick Douglass.
---